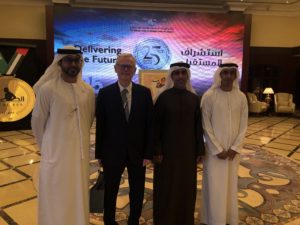 2019 is ending and we have some interesting trends to observe. In the China-related speakers' business, we saw an encouraging expansion beyond the usual suspects: the US, Western Europe and developed parts of Asia. This year we dealt more than ever with Latin America, South Africa, Eastern Europe and last night Ian Johnson returned from a successful trip to Abu Dhabi, where he spoke for the Emirates Center For Strategic Studies and Research (ECSSR).
Those developments are encouraging because the exchange of information is key as the world is changing beyond recognition. And we are happy to provide speakers who can go just a bit deeper than the average media reports most decision-makers have to rely on.
And at the China Speakers Bureau, we enjoy helping out explore potential clients to find the right speaker, especially when it is not a routine business.
Are you looking for experts speakers on China: do get in touch.
Please follow and like us: