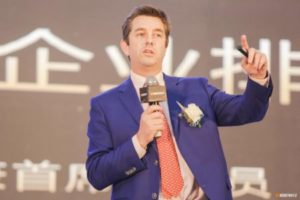 Private companies in China have become more important than sometimes appreciated, says Rupert Hoogewerf, chairman of the Hurun Research Institute in its latest report, according to the South China Morning Post. They have grown eight times in the past decade, pay most taxes and create most jobs. "Creating value is more than making sales," says Rupert Hoogewerf.
The China Morning Post:
China's 10 largest companies have grown eight-fold in value over the past decade, according to an inaugural Hurun Research Institute report, shedding light on a sector that contributes half of the nation's tax receipts and 80 per cent of jobs.
The 10, led by e-commerce behemoth Alibaba Group Holding, were valued a combined US$1.8 trillion, a size that would rank them as the 10th largest by gross domestic product surpassing Canada, were they an economic entity, based on International Monetary Fund data. The snapshot comes from an inaugural list of 500 most valuable private companies released by Hurun on Thursday, and based on data up to November 2019.
Alibaba (US$545 billion), Tencent Holdings (US$408 billion), Ping An Insurance (US$215 billion) are the top trio. Huawei, the subject of US security scrutiny over alleged embedded spyware in its telecoms systems, was ranked fourth, with a valuation of US$172 billion while Alibaba's unlisted affiliate Ant Financial came in fifth at an estimated US$143 billion…

"Companies on the Hurun China 500 create significant value for local governments, in terms of GDP, industry development, tax revenues and skilled labour," said Rupert Hoogewerf, chairman and chief researcher of the Hurun report.
Half of them are in emerging industries, especially in the fields of advanced manufacturing, health care, media and entertainment and e-commerce, the report shows. About two-thirds are listed companies, while the rest are non-listed companies or only partially listed, he added.
"We are in an era when it is about value created rather than sales generated that ought to be used to differentiate the best companies in China," Hoogewerf said. "Some of the Hurun China 500 make only relatively small revenues, but create massive shareholder value."
Please follow and like us: