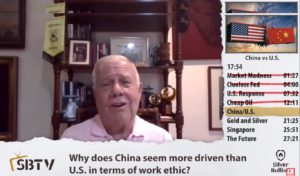 China is taking over the US, and the US are among the least competitive countries in the world, says super-investor Jim Rogers on SBTV.
Jim Rogers is a speaker at the China Speakers Bureau. Do you need him at your meeting or conference? Do get in touch or fill in our speakers' request form.
Are you looking for more expert views on the fallout of the coronavirus crisis? Do check out this list. At the China Speakers Bureau we are exploring different video conferencing systems, in case live meeting might be banned longer than expected. Do join our experiments here.
Please follow and like us: