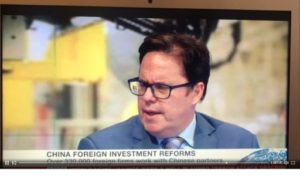 China veteran Mark Schaub discusses how China changed since it introduced the 1995 Employment Law and how it impacted the way foreign businesses could work. Before 1995 few people had a written labor contract, but since the introduction of the law much changed for workers and lawyers, he explains.
Mark Schaub is a speaker at the China Speakers Bureau. Do you need him at your meeting? Do get in touch or fill in our speakers' request form.
Are you looking for more strategic experts at the China Speakers Bureau? Do check out this list.
Please follow and like us: