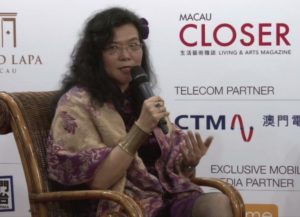 Overwork in China – called the 996 culture – is rampant, especially in the IT industry. The recent death of a Pinduoduo employee also shocked social commentator Zhang Lijia. For her, this cannot be solved by the industry or employees, but the government should step in, she writes in the South China Morning Post.
Zhang Lijia:
The Chinese government has done little to address the 996 regime, which clearly violates labour laws that state that workers should work for no more than eight hours a day and 44 hours a week on average.
The 996 culture makes inhuman demands on workers' health and hurts their well-being, yet workers are

left in a weak position

, too often simply unable to resist their bosses' unreasonable demands. The government should step in to protect workers, end the 996 regime, and stop capitalism in its coldest form from being practised in socialist China.
Labour laws must be strengthened and vague legal terms avoided. For example, a 1995 State Council revision of working hours stipulates that where companies are unable to give their employees their two days of weekend rest, flexible days off may be arranged in light of actual conditions. Some companies take this as an excuse to not give their workers the weekends off.

In many developed countries, labour unions try to protect workers' interests. In China, unions exist but primarily in name only. Perhaps the authorities can give labour unions some space and allow them to play their role in easing the tension between employers and employees.
The loss of a young life is a tragedy. At the very least, I hope it spurs positive action.
More at the South China Morning Post.
Zhang Lijia is a speaker at the China Speakers Bureau. Do you need her at your (online) meeting or conference? Do get in touch or fill in our speakers' request form.
Are you looking for more political experts at the China Speakers Bureau? Do check out this list.
Please follow and like us: