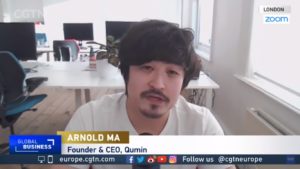 Musical giants Tencent and Warner joined forces to support talents in their territories. Especially, Asian talent had little access to the Western markets and marketing guru Arnold Ma sees huge opportunities for Chinese talent, he tells at the state-owned CGTN.
Arnold Ma is a speaker at the China Speakers Bureau. Do you need him at your (online) meeting or conference? Do get in touch or fill in our speakers' request form.
Are you looking for more marketing experts at the China Speakers Bureau? Do check out this list.
Please follow and like us: