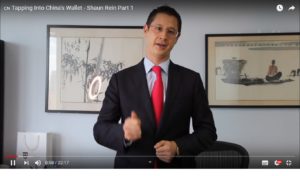 H&M got hit by an unprecedented boycott from Chinese consumers, as the China internet went after the company for its stance on labor in Xinjiang. Partly that vehement outpour of anger was caused because internet companies have been under government investigations, says veteran business analyst Shaun Rein, so they had to prove more than ever they were not a danger for that government, he says at AP.
AP:
"It's a form of self-preservation," said Shaun Rein, managing director of China Market Research Group in Shanghai.
Rein said the outpouring of anger at H&M is the harshest he has seen against a foreign brand. He said companies are especially sensitive because this comes at a time when Chinese anti-monopoly and other regulators are stepping up scrutiny of internet operators.
"If they don't try to criticize, they'll also get in trouble," Rein said.
Shaun Rein is a speaker at the China Speakers Bureau. Do you need him at your (online) meeting or conference? Do get in touch or fill in our speakers' request form.
Are you looking for more strategic experts at the China Speakers Bureau? Do check out this list.
Please follow and like us: