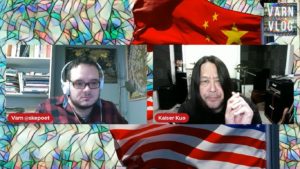 China watcher Kaiser Kuo describes at the Varn Vlog how US-China relations went downhill since the 2008 financial crisis, and how that did not improve after President Joe Biden took over from Donald Trump. Also: how the Red Deal in China is changing domestic relations in China.
Kaiser Kuo is a speaker at the China Speakers Bureau. Do you need him at your (online) meeting or conference? Do get in touch or fill in our speakers request form.
Are you looking for more strategic experts at the China Speakers Bureau? Do check out this list.
Please follow and like us: