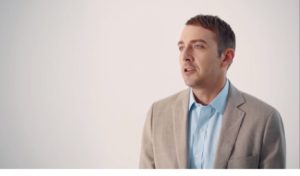 Global companies have been warning of the major effects of China's lockdown on their operations, curtailing Shanghai for more than six weeks. But they have very few alternatives apart from sitting out the ordeal, says Shanghai-based business analyst Ben Cavender to CNN. The corporate exodus from Russia after the invasion of Ukraine did not help. For sure, consumption in China is down.
CNN:
The combination of both events has created a staggering one-two punch for multinational corporations, such as Estée Lauder (

EL

), which said last week that the "two significant headwinds" forced it to slash its outlook for the year.

The crisis is a stark reminder of China's outsized importance to global companies.
"Like it or not, at this point if you're a multinational, China is probably your first or second largest consumer market," said Ben Cavender, managing director of the consultancy China Market Research Group…
"Frankly speaking, consumers right now are not worried about buying lipstick or coffee," said Cavender. "They're really much more focused on getting [necessities]."
Now, even as access improves, many people concentrate on what's known as 

"group buying,"

 allowing users who live in the same community to place bulk orders together for groceries and other essentials.

Even those who aren't stuck at home may be affected. Consumers who live in cities without restrictions might also hesitate to go out and hit the mall, for fear of "what has happened in Shanghai," where people remain in lockdown indefinitely, said Cavender.

"It's been a very big negative drag on consumption."…
Cavender said that the recent challenges in Ukraine and China had highlighted "a period of greater risk" more broadly for international firms.

"I do think there are a lot more challenges now to being a multinational than there have been in the past," he added.
Ben Cavender is a speaker at the China Speakers Bureau. Do you need him at your (online) meeting or conference? Do get in touch or fill in our speakers' request form.
Are you looking for more experts on your China risks? Do check out this list.
Please follow and like us: