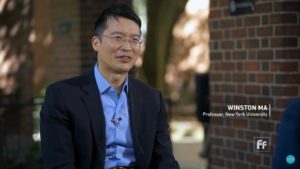 Financial analyst Winston Ma looks at Tesla village Panzhiga as an example of how China's rural areas moved upward on the road of digitalization for the World Economic Forum. Tesla's and domestic EV cars are becoming a symbol of success in those areas.
Winston Ma:
The evolution of Tesla village Panzhiga is another giant step forward for the digital transformation of China's rural economy, from the earlier years of "Taobao villages".
A Taobao village is defined by Alibaba as "a village in which over 10% of households run online stores and village e-commerce revenues exceed RMB 10 million (roughly $1.6 million) per year". According to Alibaba's data, there are more than 1,000 Taobao villages in China.
Of course, "Tesla villages" – or "EV villages", as Chinese electric vehicle brands are quickly catching up and competing with Tesla head-to-head – are still few and far between. The snazzy, high-end electric cars are often associated with environmentally-conscious urban elites, but this will soon change.

In June 2022, China announced a broad campaign in which 26 automakers will create incentives for people in rural China to buy electric vehicles (EVs). Car manufacturers will be encouraged to work on sales incentive programmes, in collaboration with e-commerce platforms, to generate offline car sales in rural areas and lower-tier cities.

To put all these into context, China views the EV development as strategically important to transform its automobile industry. First of all, car ownership in big cities in China already reached a saturation point and thus needs a breakthrough.
More at the World Economic Forum.
Winston Ma is a speaker at the China Speakers Bureau. Do you need him at your (online) meeting or conference? Do get in touch or fill in our speakers' request form.
Are you looking for more experts on innovation at the China Speakers Bureau? Do check out this list.
Please follow and like us: