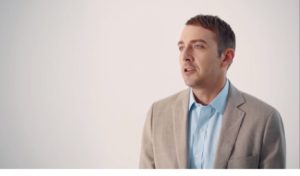 Shanghai-based business analyst Ben Cavender does not expect China to resume its role as the engine of the world economy. Annual growth of its GDP might be 4% at most, and not the 7% most have expected till recently, he tells CNBCtv.
CNBCtv:
"We will see some improvement in the back half of the year, but my concern is that it is not going to be quite as strong as maybe a lot of traders or investors might be looking to see. The government is going to take steps to try and increase spending on infrastructure projects

and construction and that should help to some extent, but I think overall, we are talking about a fairly weak consumer market."
"It's totally unrealistic to think that we are going to see anything like the 5.5 percent that was originally forecast, I think we would be happy getting out of this year, seeing total growth for the year at anywhere above 3 percent," he added."…

"Cavender pointed out that it's not realistic to expect China to continue to deliver a 7 percent growth given the base has grown huge. But he said the world won't be able to do without China and it will continue to account for over 40 percent of the world's commodities like refin

ed metals. He also pointed out that, unlike other large economies, China's central bank has the leeway to drop rates and loosen the monetary policy. Others have argued that it is tough for the PBOC to be dovish and cut rates as the series of rate hikes in the US will mean capital will rush out of China."

…

"Recently, many homebuyers have protested publicly and refused to pay their mortgages on yet-to-be delivered homes. Cavender said the unwillingness to pay mortgages points to a larger problem. Many developers in China don't have the funds to finish pre-sold projects, after the go

vernment, since mid-2021 has forced realty companies to pare down debt. The Chinese government has tried to appease consumers, said Cavender by forcing local bodies and banks to provide loans to real estate companies with high retain exposure."
Ben Cavender is a speaker at the China Speakers Bureau. Do you need him at your (online) meeting or conference? Do get in touch or fill in our speakers' request form.
Are you looking for more financial experts at the China Speakers Bureau? Do check out this list.
Please follow and like us: