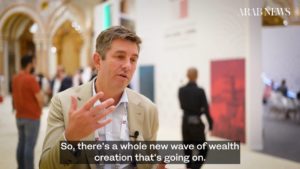 At the China Speakers Bureau, we have been looking for possibilities to resume our activities, after China started opening up its borders to the outside world earlier in 2023. It took a while, but we saw some careful signs we might be able to restart our operation. Some speaking opportunities are emerging, although at a low level. Potential new speakers have been sending inquiries to see how they can join the CSB. Travel to and from China has become slightly easier, although the number of people using international flights has been limited.
For that reason, we have been starting to resume working on our website, which was long overdue. We have started to take up stock of who of our speakers is still around, and working with a few new speakers who raised their hands. We are not yet in a too cheerful mood about the near future, since the business climate in China is certainly not back to pre-COVID.
A large portion of our traditional constituency, the foreign business communities, – including our speakers – has left China, and we do not see a large number of people returning. Slacking economic growth, geopolitical tensions and continued uncertainty about the direction of China's leadership certainly are not encouraging businesses and people to refocus on China. Just reopening the borders has not been enough.
But we also see the opportunity here. If you keep on following the China business news, as we do, you might have noticed there is no shortage of new developments and debates. Making sense out of China has always been a challenge, and that problem has only increased after the COVID-19 lockdowns ended. The need for solid information is higher than ever and we expect – although the current basis is still small. But for those executives who are less familiar with China, our speakers might be able to give a much needed hand.
If you are interested in getting our established China experts to your meetings, do get in touch. We are happy to discuss any issues regarding our business, please do so too.
Please follow and like us: