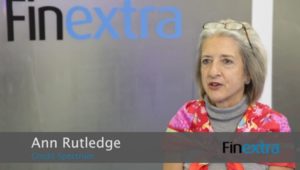 China's is officially heading for more reforms of its financial markets. But their stock markets are still a very different creature compared to the stock markets elsewhere, says financial analyst Ann Rutledge in Knowledge@Wharton.
Knowledge@Wharton:
Indeed, China's "top-down approach to market building" stands in contrast to the private sector's way, where companies use assets and resources within their control guided by institutional market knowledge, says Ann Rutledge, adjunct associate professor at the Hong Kong University of Science and Technology.

The key for foreign firms is to understand the raison d'etre of China's securitization market, Rutledge says. It's not about creating a market for its own sake but hitting another milestone towards modernization in service of its national goals. "Money is good but the needs of the people and the state come first."

Not to be overlooked is China's desire to control its currency and one reason for its inward focus, Rutledge says. But its quest to internationalize the renminbi — where the currency is widely held by investors outside of China for use in payments, settlements, investments and reserves — has slowed down sharply since 2014 due to changes in economic conditions, BNP's Lo says. It was once a high policy priority in facilitating China's financial liberalization.
Ann Rutledge is a speaker at the China Speakers Bureau. Do you need her at your meeting or conference? Do get in touch or fill in our speakers' request form.
Are you looking for more financial analysts at the China Speakers Bureau? Do check out this list.
Please follow and like us: