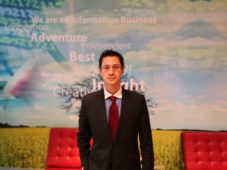 Chinese consumers always had a preference for foreign brands, because of quality and status. But the wealthy Generation Z – the post-millennials – is turning the tables, warns branding analyst Shaun Rein, author of The War for China's Wallet: Profiting from the New World Order in the South China Morning Post.
The South China Morning Post:
Huawei was considered the top Chinese brand it nevertheless ranked only 70th among global brands, according to Interbrand research in 2017.

"What's interesting about post-millennial consumers is that they've inherited a lot of wealth and this makes them more worldly and sophisticated than any Chinese consumer base before," said Shaun Rein, managing director of China Market Research Group. "We're starting to see brands designing products with these Post-00s in mind from the beginning, and releasing new products and services specifically for the China market."

China's one child policy, which came into effect in the late 1970s and was dropped officially in 2015, makes this generation a unique group, whose parents are the only sons and daughters in their families. Described as an "unprecedentedly realistic" generation, the Post-00s actively ask for resources from their families to develop their own interests, the report [released this week on the country's Post-00s generation] said…

Rein pointed out that this generation has pushed China's mobile services ahead of the world. "These younger consumers are quick to adopt mobile services, so social video companies like Kuaishou and Douyin are doing well," said Rein. "China is two to three years ahead of Silicon Valley when it comes to mobile innovation."

Kuaishou and Douyin (known as Tik Tok outside China) are two of the increasingly popular short-video and live streaming apps available in China – drawing massive interest from younger users, who like to post videos of themselves singing, dancing and generally larking around.
More in the South China Morning Post.
Shaun Rein is a speaker at the China Speakers Bureau. Do you need him at your meeting or conference? Do get in touch or fill in our speakers' request form.
Are you looking for more branding experts at the China Speakers Bureau? Do check out this list.
Please follow and like us: