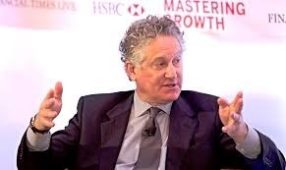 China's accession into the World Trade Organization (WTO) was hailed as an important step of the now second-largest economy into the global trade community. But those illusions are over, says trade expert Harry Broadman to Gulfnews. "China has forfeited its right to be treated as a WTO market economy."
Harry Broadman:
At its roots, China isn't a market-based economy. It's separation of business and government remains ephemeral; private property rights are still fuzzy, and rarely protected; identification of the beneficial owner(s) and who has ultimate control over decisions within some of the country's key enterprises is opaque. The large state-owned banks hold little check, if any, over the large backbone state-owned enterprises to whom they lend and often never pay off debts owed.
Communist Party officials occupy some of the most senior positions in the enterprise and financial sectors, including most recently naming the country's top banking regulator as the party chief and deputy governor of the Central Bank; and foreign investors must transfer technology to Chinese firms if they wish to invest in the country.
At the same time, Trump's insistence on handling China in a US go-it-alone manner is just plain wrong-headed. We know from his many statements that anything but negotiating on a bilateral basis is anathema to him — a man whose career was built on doing one-off real estate deals in New York. But international trade negotiations are far more nuanced and complex.
Rather than using the "power of collective action" and building a coalition of other major trading powers — many of whom like the US have been exposed to China conducting trade inconsistent with prevailing international norms — Trump's efforts will have him falling flat on his face.
What's needed is a fundamental alteration of the treatment of China within the WTO framework — that is, if the WTO is to have any further meaning and survive. It's finally time to call a spade a spade.
And, it's also high time for the US to change its trade tactics towards Beijing. It needs to form a coalition of WTO members who make it clear that it really is Beijing's choice to decide the type of economy it believes China's population wants.
Please follow and like us: