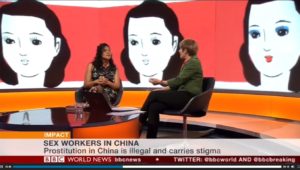 London-based journalist Zhang Lijia, the author of Lotus, a novel, on prostitution in China, received this weekend the Mulan Award. Mulan is a British organization, a foundation which recognizes the achievement of Chinese women living in the UK.
Zhang Lijia is not only an accomplished author but also regularly quoted at the New York Times, the BBC and The Guardian.
Are you interested in more stories by Zhang Lijia? Do check out this list.
Are you interested in having Zhang Lijia as a speaker? Do get in touch or fill in our speakers' request form.
Please follow and like us: