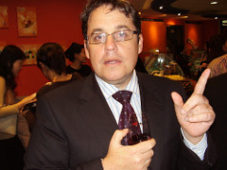 Equal treatment for foreign companies and a more open economy are just two of the positive issues China new foreign investment law offers, writes China veteran and lawyer Mark Schaub at the China Law Insight. The draft will be debated in the upcoming parliamentary conferences and includes a few interesting twists, including a revival of the VIEs (Variable Interest Entities)
Mark Schaub:
The key issues addressed in the draft law include prohibition against forcing technology transfers; providing equal treatment and market access to foreign companies (except for certain sectors specified on a negative list) but also reserving China's right to retaliate against companies from countries which discriminate against Chinese investors.

However, it is instructive that the very first article of this draft law articulates its intended purpose to further open up the Chinese economy and actively boost foreign investment…

Two other interesting provisions in this new draft include granting foreign companies equal treatment and participation in government procurement activities and also specifically reiterating that foreign invested companies are allowed to conduct onshore China financing via IPOs or other securities offerings. Foreign companies have often faced discrimination in terms of government procurement as various state owned entities and institutions issue guidelines that limited suppliers to selected companies or requirements to fulfill which almost inevitably meant only a domestic enterprise could be selected.
More at the China Law Insight.
Mark Schaub is a speaker at the China Speakers Bureau. Do you need him at your meeting or conference? Do get in touch or fill in our speakers' request form.
Are you looking for more experts on the trade war between China and the US? Do check out this list.
Please follow and like us: