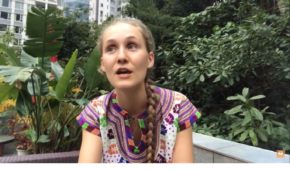 The battle of selling China internally in your larger company is still a struggle, says marketing expert Ashley Dudarenok, at her daily vlog. Heads of China operation feel lonely as they have to explain their headquarters how China works. Outdated views on China, and a global marketing department unwilling to adapt their material to China are just some of their problems.
Ashley Dudarenok is a speaker at the China Speakers Bureau. Do you need her at your meeting or conference? Do get in touch or fill in our speakers' request form.
Are you looking for more branding experts at the China Speakers Bureau? Do check out this list.
Please follow and like us: