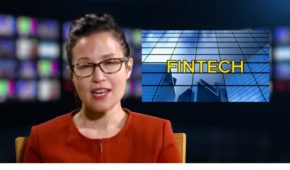 After a lengthy crackdown on shadow banking, this risky financial tool seems to be back in grace as China's economy is slowing down. It is the pragmatic way China's financial authorities deal with the economy, financial analyst Sara Hsu says. Shadow banking will be allowed, as long as it works, she writes in China Focus.
Sara Hsu:
Of the major shadow banking sectors, the trust industry appears to be the most suited for endorsement, and the other sectors do not. Asset management products, entrusted loans, and internet finance are still pretty risky. While they do provide funds to businesses that would otherwise not be able to obtain them, and returns to investors who have few viable alternatives, these areas are prone to risks solely due to their nature. For example, in the case of entrusted loans, in which businesses lend to other businesses, the ease of investing in risky ventures remains problematic. In the case of P2P lending companies, the lure of setting up a platform without providing sufficient credit checks is pretty strong. Finally, in the case of asset management, especially wealth management, products, major precedent has been set in the past eight years or so to create attractive returns based on opaque and super risky underlying assets.

While the trust industry is not perfect by any means, it does serve the real economy to some extent. This sector also has regulatory support behind it. The China Banking and Insurance Regulatory Commission stated in 2018 that, "trust companies to transform from high-speed growth to high-quality development and to vigorously support the development of the real economy." The CBIRC has stepped up monitoring and policy guidance of the sector.

So, while shadow banking on the whole remains too risky to fully legitimize as a reliable form of finance for China's economy, there is one aspect that, under strong supervision, may provide a pressure valve for financing needs that banks cannot fully satisfy. Trust companies may prove to be worthy of regulators' efforts to improve their practices. As we have seen, however, this not guaranteed.
Sara Hsu is a speaker at the China Speakers Bureau. Do you need her at your meeting or conference? Do get in touch or fill in our speakers' request form.
Are you looking for more financial experts at the China Speakers Bureau? Do check out this list.
Please follow and like us: