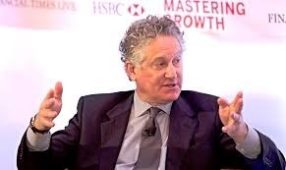 Renowned trade negotiator Harry Broadman will be visiting Beijing next month from 22 till 26 May. He is still having some time slots available to attend conferences and events during that short period.
Harry Broadman is Partner and Chair, Emerging Markets Practice, Berkeley Research Group LLC (Global Litigation Expert Witness Consulting Firm on Trade/Investment Disputes and Arbitration, Antitrust, CFIUS, Corporate Governance, FCPA, Regulation, and Damages); CEO and Managing Partner, Proa Global Partners LLC (Global Transaction Advisory Firm); Johns Hopkins Faculty; Corporate Board Director; Monthly Columnist for Forbes, Newsweek, and Gulf News.
In the past he was United States Assistant Trade Representative; Chief of Staff, President's Council of Economic Advisers; International Private Equity Investor; Founder and Leader of PwC's Global Business Growth Strategy Management Consulting Practice; World Bank Senior Official in China, Russia/the Former Soviet Union, The Balkans, and Africa; PwC Chief Economist; Harvard Professor; RAND Corporation; U.S. Senate Committee Senior Professional Staff and Chief Economist; Member of CFIUS; OPIC Board of Directors; Managing Director, Albright Stonebridge.
 If you are interested in booking him, do get in touch.
Please follow and like us: