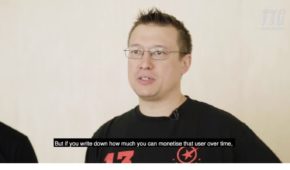 The main reason for the current tech winter in China was the flush of money that has hit the industry, especially by the government, says VC veteran William Bao Bean to the BBC. A re-structuring of China's start-ups' scene is long overdue and that is good news for investors, he argues.
The BBC:
"What drove things completely insane was too much money," argues William Bao Bean, managing director of Chinaccelerator, a Shanghai-based start-up accelerator.

There was a "real push for economic growth from the government" and big funding from state coffers, he says.

This has levelled off.

"Before, you could get $3m with two people knocking and a smile. Now you can get $3m with two people knocking and a smile and six weeks of meetings," he says.

Dockless bike sharing rivals Mobike and Ofo were pedalling off with investors' money last year in a bitter duel for market share.

That sector's now hit the brakes…

But there are advantages to China's tech bubble deflating.

For investors, things are "actually much better in a downturn than a hot period, so good companies have a chance to shine," says Mr Bean.

When everybody can get money, "it makes it difficult for the best to stand out", he says.
William Bao Bean is a speaker at the China Speakers Bureau. Do you need him at your meeting or conference? Do get in touch or fill in our speakers' request form.
Are you looking for more experts on innovation at the China Speakers Bureau? Do check out this list.
Please follow and like us: