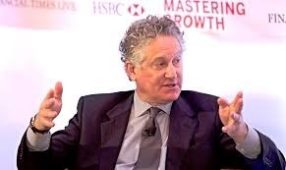 By blacklisting Huawei, the US started a new phase in the trade war, and China's intention to blacklist US companies in retaliation does not really come as a surprise, says former US negotiator Harry Broadman to CNN Business.
CNN Business:
The US campaign against Huawei, one of China's most powerful tech companies, reached new heights earlier this month when the Trump administration added it to a list of companies said to undermine American interests.

That forced crucial suppliers like Google and ARM Holdings to cut ties with the Chinese company, while top carriers in the United Kingdom and Japan delayed the launch of Huawei smartphones.

Now China's blacklist could target those same companies, penalizing them for complying with the US ban.

"They have not identified which companies this means but I'm sure, knowing the Chinese as I do, that they will do counterpart targeting matching the US," said Harry Broadman, a former US trade negotiator. He added: "Clearly their buttons have been pressed, with the way we're dealing with Huawei."
Harry Broadman is a speaker at the China Speakers Bureau. Do you need him at your meeting or conference? Do get in touch or fill in our speakers' request form.
Are you looking for more experts on the trade war between China and the US? Do check out this list.
Please follow and like us: