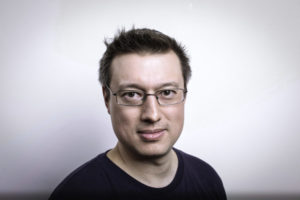 Shanghai-based VC William Bao Bean, general partner at SOSV, who is also the managing director of two SOSV accelerator programs—MOX and Chinaccelerator, explains how India is becoming the next bet for his startup accelerator after China, in an interview with Kr-Asia.
Kr-Asia:
We came to India during pre-internet times and we realized it was a bit early. In the first three years we invested in seven companies and last year alone we did 15 investments.

From 2016 to 2019 we made bets on the change that has come to India. We've seen it happen in China and the US. In the 90s I was in the US doing tech investment when the internet boom happened.

We're focused on mobile-first, mobile-only, and don't go after the 30 million rich people in India. We're focused on the populace living in smaller towns, people who don't really make that much money, and where technology has the opportunity to change their lives.

The companies we are working with, many of them had almost no revenue when we invested. For example, Coutloot, the e-commerce site we invested in, were barely selling anything, and now they've grown by something like 20 times in a year. It's all the entrepreneurs' efforts, not ours, but we are trying to be helpful with a slightly different perspective.

We've had some experience in mobile-first and mobile-only models in China. So, we come in and help entrepreneurs with this experience. The early-stage entrepreneurs, they don't have the benefits like the big guys have of Chinese money or parachuting 50 engineers in from Silicon Valley. We are helping these entrepreneurs with the tips, tricks, tools, and strategies that all the big guys have.

I think the combination of timing, expertise, and approach that we bring, allows us to make quick investment decisions. Our companies first get traction, then they raise money, and not vice-versa. That's one of the things that we help them with.

Kr: How involved are you with your portfolio companies in India?

WBB: The problem with the internet in India and not just India, but in many countries is the high customer acquisition costs.

We are not just about investing money; we help our companies lower their acquisition costs as close as possible to zero. We help our companies make more money and increase their lifetime value. We are able to lower customer acquisition costs because our companies cooperate with each other and they cross-promote each other. Our companies don't have to pay for users, but they do get revenue share on the back end. We have got 56 million monthly active smartphone users and a lot of these are cross-promoting each other. That's our first strategy.

People love our portfolio companies' apps and they're super sticky, but the problem is they don't have a business model. So, we help them get a business model and increase their lifetime value. One of the main ways to monetize in India is e-commerce affiliates and financial services. We make it possible for them to start monetizing from e-commerce affiliates and microloans.

On one side you have free acquisition, on the other side, you have monetization, making customer acquisition costs decrease, and the lifetime value goes up. All these happen without raising money and without an entrepreneur giving away half of his or her company to a VC only to turn around and spend all that money on advertising.

We try and help the companies to get the positive unit economics where the lifetime value is above customer acquisition costs. We help them try and get the scale and when we do that a good number of them can go out and actually raise money at a proper valuation from a proper VC.
William Bao Bean is a speaker at the China Speakers Bureau. Do you need him at your meeting or conference? Do get in touch or fill in our speakers' request form.
Are you looking for more innovation experts at the China Speakers Bureau? Do check out this list.
Please follow and like us: