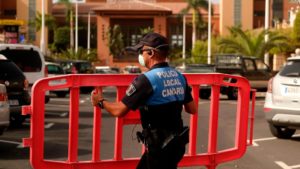 The China government is trying to push positive news in the way it handles the coronavirus crisis, but the economic fallout is only shaping up as the panic moves to other parts of the world. Airlines, shipping lines and other logistics and hospitality providers are maintaining the reduction on services, as demand is not yet picking up. Some logistic providers contemplate resuming services only in June, although they do not wish to confirm that less-favorable scenario.
Europe has become the latest victim of the coronavirus panic, and the number of patients rises, while numbers in the Americas are still low, but expected to go up too. That means that even when containerships are picking up cargo in China again soon, there might be limited capacity to unload them in the rest of the world.
The policy at the China Speakers Bureau is to advise against planning major events at this stage in Asia and Europe, but most clients have delayed or cancelled already. The option of relocating events becomes also unattractive, as major economic centers like Norther Italy, France, South Korea, Japan and other countries suffer from the coronavirus panic. Not only our speakers have problems in moving around in the world, event organizers have a hard time too to get international audiences together.
Containing the virus and its effects, including a reduction of the spread of the virus when Spring kicks in are still part of the optimistic scenarios. But those scenarios are not strong enough to support planning major events that require larger amount of people to come together. We do see some online speeches taking off, but that is only a very limited number.
Are you interested in discussing your plans and pick our brains on the future developments: do not hesitate to get in touch.
Please follow and like us: