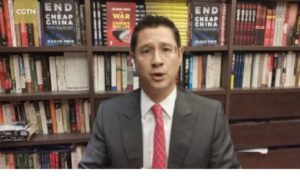 Fake-meat products might find traction in much of the world, but because veggies are so popular in China, replacing meat might not work in marketing, says business analyst Shaun Rein in WeAreResonate.com. Becoming a vegetarian is not an issue for most Chinese consumers, he says.
WeAreResonate:
Shaun Rein from China Market Research Group also emphasised the demand for "non-meat" products, not "fake meat" products.

"The demand for healthier, non-meat proteins is not as high in China as in the US because Chinese already eat more vegetables as part of their daily diet than Americans and Europeans," Rein said. |It's relatively rare for Chinese to say they are vegetarians."
Shaun Rein is a speaker at the China Speakers Bureau. Do you need him at your (virtual) meeting or conference? Do get in touch or fill in our speakers' request form.
Are you looking for more consumer experts at the China Speakers Bureau? Do check out this list.
Please follow and like us: