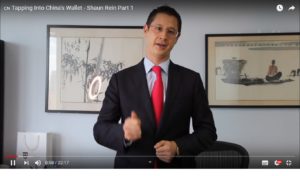 Post-corona China is reshuffling many industries and cinemas are one place that will feel the online competition pretty hard, says Shanghai-based business analyst Shaun Rein to the BBC.
BBC:
Shaun Rein, founder of the China Market Research Group, believes a major challenge will be the growing strength of China's online movie sector, which is hugely competitive with platforms such as Iqiyi, Youkou and Tencent Video.

He said subscriptions were cheap at around $2 a month for a basic package, while movie tickets often sell for $20.

"Chinese players are just so cheap, often because they are subsidised as they are owned by giant internet players like Alibaba, Baidu or Tencent," he said.

"Aside from fears over catching Covid-19, consumers won't go back to cinemas anytime soon as the digital offerings are too good and cheap,"

He also predicted more pain for cinemas if film companies start to launch direct-to-digital offerings and charge higher prices for online movie releases on a pay-as-you-go basic on top of subscription rates. "I expect the cinema sector to face a massive bloodbath and many will go out of business," he added.
Shaun Rein is a speaker at the China Speakers Bureau. Do you need him at your meeting or conference? Do get in touch or fill in our speakers' request form.
Are you looking for more experts on life after the corona crisis? Do check out this list.
Please follow and like us: