The coronavirus or Covid-19 has kept the world in its grip since the beginning of 2020, first as a China problem, but then fast expanding to the rest of the world. While the rest of the world is slowly returning to normalcy, China sticks to a firm and curtailing dynamic zero-COVID policy.
At the China Speakers Bureau, we organize China experts for a global audience, and our speakers have started to speak out on the impacts of that crisis, countries dealt with the crisis, and how China will deal with the major economic fallout of this global disruption.
Are you interested in discussing more options of speakers to deal with the corona crisis? Do get in touch.
Do check out all our stories on the coronavirus at our website.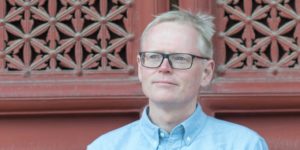 Journalist Ian Johnson covered the corona crisis from Beijing, London and Singapore and in his opinion piece at the New York Times, he blamed the West for ignoring the urgent alarm signals from China. In October 2020 he explained in the New York Review of Books how authoritarianism was not the key reason why China did beat the coronavirus.
Awarded with a Pulitzer prize, Ian Johnson worked for twelve years for the Wall Street Journal as a feature writer and bureau chief. He is now a regular contributor to the New York Times, the New York Review of Books, the New Yorker, and National Geographic.
He has been coming to and living in China from 1984, longer than almost any other foreign journalist. He can cover a wide range of subjects including China's economic prospects, foreign relations, elite politics, migration. He is fluent in English, Chinese and German.
Early 2017 he published The Souls of China: The Return of Religion After Mao
Shaun Rein is the Managing Director of the China Market Research Group (CMR), the world's leading strategic market intelligence firm focused on China. He is one of the world's recognized thought leaders on strategy.
Are you looking for recent stories by Shaun Rein on the coronacrisis? Check out this list.
In December 2017 he published his third book on China, The War for China's Wallet: Profiting from the New World Order, setting strategies for making money doing business with China.
He published earlier The End of Copycat China: The Rise of Creativity, Innovation, and Individualism in Asia, setting the agenda for China´s economic developments.
Earlier he published the bestseller "The End of Cheap China: Economic and Cultural Trends that will Disrupt the World" published in March 2012 by John Wiley & Sons in the US.
Are you looking for more stories by Shaun Rein? Do check out this list.
The West has been too late to follow China in its fight against the coronavirus, says also leading investor Jim Rogers to the CGTN. 
Jim Rogers is the Chairman of Rogers Holdings and Beeland Interests, In and Co-founder of the Quantum Fund
Two decades ago Jim Rogers moved to Singapore as he emerges as a major bull on Asia. Since then he stuck to his guns as a successful investor, made sure his daughters were fluent in Mandarin and became a leading voice on investments in China, Asia and elsewhere.
Now he is predicting a bear market, the worst we have ever seen. Most recently he published Street Smarts: Adventures on the Road and in the Markets
Recently he sold his US shares for Chinese equity. One of the main assets of China, Rogers says, is the One-Belt, One-Road program.
Are you looking for more recent stories by Jim Rogers? Do check out this list.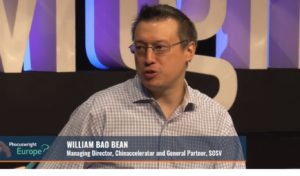 William Bao Bean has seen many downturns in his successful career as Shanghai-based VC. He explains how startups can survive also the coronacrisis.
William Bao Bean is Investment Partner at SOS Ventures and Managing Director of Chinaccelerator, the first and longest-running startup accelerator program in China based out of Shanghai, assisting 150 startups to discover a future.
SOSventures
 is a US$700m+ evergreen fund known as the "Accelerator VC" with six partners running five global accelerator programs: HAX for hardware in Shenzhen, Indie.bio for biotech in San Francisco and Ireland, Food-X for food in New York and 
Chinaccelerator
 for Internet in Shanghai.  SOSventures invests in over 140 companies per year and over its 22 years has a net realized IRR of 36% putting it in the top 3% of VCs in the world.
The focus is on Internet, helping companies from China and across Asia attack the global market and companies from across the world enter China and SE Asia.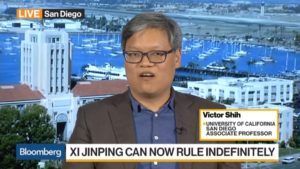 Both China and the US have been blaming each other for all what went wrong, including the coronavirus. Political scientist Victor Shih explains the background.
Victor Shih combines political and financial sciences as the Ho Miu Lam Chair associate professor in political science at UC San Diego. Victor Shih was the first to explore China´s enormous debts, a huge financial burden, dragging down its economic development. In his book Factions and Finance in China: Elite Conflict and Inflation he analyzed the political and financial interactions of different political factions in China´s political elite.
You can read some recent articles here.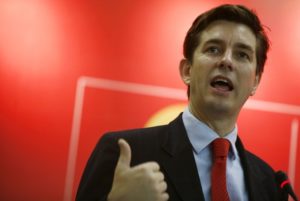 The coronavirus has many losers, but also some winners, explains Hurun chairman Rupert Hoogewerf, including some of China's top health care firm.
Rupert Hoogewerf founded in 1999 the Hurun China Rich List.
Since then, the size and scope of the China Rich List have grown at an exponential rate and has become an eagerly awaited annual event for China's private sector. Released every October, the 2012 list includes 1000 names, with a minimum threshold of USD 300 million
The list is the flagship product of Hurun Report, a luxury publishing and events company founded by Hoogewerf in 1999, which produces 20 Chinese-language magazine issues a year aimed at China's wealth creators. Hoogewerf's close personal relationship with many of China's leading entrepreneurs provides the basis for the company's busy calendar of events.
You can read some of Rupert Hoogewerf´s articles here.
Former US trade assistant Harry Broadman explains why the coronavirus causes a logistical disruption we have not yet seen before.
Harry Broadman is a private equity Investor; PwC Emerging Markets Investment Leader; Chief of Staff, U.S. President's Council of Economic Advisors; World Bank Official; Harvard Faculty; Author, Africa's Silk Road: China and India's New Economic Frontier
A globally recognized authority on China's enterprise and banking reforms; 40+ years as a senior business executive and board director throughout the emerging markets; Pioneering thought-leader on global business growth strategy, risk and innovation.
Trump needs allies to challenge China on trade – Harry Broadman in Forbes.
You can read some of his recent articles here.
Journalist Howard French explains why China is not going to save the world from the coronacrisis.
Howard French has called Africa, the Americas, Japan, and China as his home, and got the best out of it. As a professional photographer, he had a very keen eye for those details that matter. As a correspondent for the New York Times, he was not only an alert observer of the society he was in but was able to compare and connect between those worlds, much to the benefit of his audience.
In the summer of 2008, he left Shanghai for a position as an associate professor at the Columbia University Graduate School of Journalism, where he began teaching in September 2008.
He recently published Everything Under the Heavens: How the Past Helps Shape China's Push for Global Power after his already very successful book on Sino-African relations China's Second Continent: How a Million Migrants Are Building a New Empire in Africa and is one of the most quoted experts on China´s international relations.
Please follow and like us: