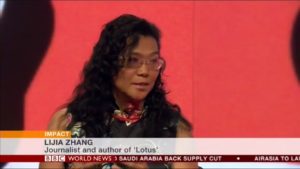 Panic struck some commentators in China when recent official figures showed the country counted 240 single households, the largest number for any country in the world. While China and the Chinese still might have to get used to this feature, those numbers are not surprising, says author Zhang Lijia in the South China Morning Post.
Zhang Lijia:
Do singles do themselves and society a disservice?
Not really, in my view. Sure, family support and emotional connection are vital to one's physical and mental health. But living alone doesn't equal being lonely or a total lack of a sexual or emotional life. It is extremely unlikely that the single tidal wave will undermine stability or result in an increase of vice.

Rather, it is a global trend that accompanies development – the better developed a country is, the higher number of singles it usually has. Living alone first gained traction in early industrialised countries and accelerated in the 1950s. Currently, only around 17 per cent of Chinese adults live alone, compared to 42 per cent in the United States. The percentage in Sweden and Norway is even higher – over 50 per cent – yet instability or crime is not a real problem there.
So, there's no need to lose sleep over the rise in singles. If our government is worried about the fertility rate, it should give single women access to assisted reproductive technology…

The community and our authorities should accept that marriage should be a choice instead of an obligation.
Please follow and like us: