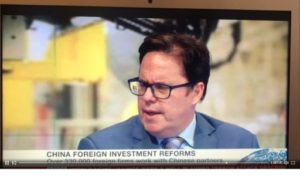 Selling cars in China has been notoriously difficult because of stringent regulations. Mass production of autonomous cars will only be possible when the government paves the legal way for those cars, and just that is happening, writes China lawyer Mark Schaub at the China Law Insight.
Mark Schaub:
China has accelerated its promulgation of laws, regulations, policies and standards related to autonomous cars in 2021. The Draft Admission Guide coupled with the Draft Regulations of Shenzhen Special Economic Zone on the Administration of Intelligent and Connected Vehicles for public comments and the Draft Proposed Amendments of the Road Traffic Safety Law issued by the Ministry of Public Security of China indicate that law makers are seeking real life solutions to the soon to be reality of autonomous cars.

The Draft Admission Guide sets out a commercial case for autonomous cars as it sets admission conditions for autonomous cars and their manufacturers. These requirements understandably centre on the core issues of safety and security. Further, and underscoring safety concerns, at present the authorities are only considering mass production of Level 3 and Level 4 autonomous cars in China. Level 5 autonomous cars are expected to be some way down the track.
More details at the China Law Insight.
Mark Schaub is a speaker at the China Speakers Bureau. Do you need him at your (online) meeting or conference? Do get in touch or fill in our speakers' request form.
Are you looking for more strategic experts at the China Speakers Bureau? Do check out this list.
Please follow and like us: