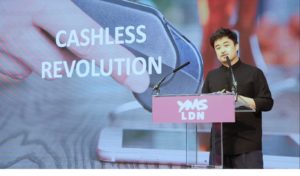 Devastating competition has made many victims in booming China, and now Tesla is the next one as it loses dominance in the world's largest EV market, says business analyst Arnold Ma in Jing Daily.
Jing Daily:
In China, consumers can choose from a vast amount of foreign and domestic car brands and models. And although Tesla was once a pioneer, competition has now either caught up or evolved. This fierce local competition is coming from Nio and Xiaopeng motors, Arnold Ma, CEO and founder of agency Qumin, said. "As battery swap technology becomes more widespread, Tesla simply cannot compete with the footprint of battery stations of domestic companies." Nio, the domestic favorite in the luxury arena, is tapping battery swapping — a strategy shunned by Tesla.
Arnold Ma is a speaker at the China Speakers Bureau. Do you need him at your (online) meeting or conference? Do get in touch or fill in our speakers' request form.
Are you looking for more experts on luxury goods at the China Speakers Bureau? Do check out this list.
Please follow and like us: