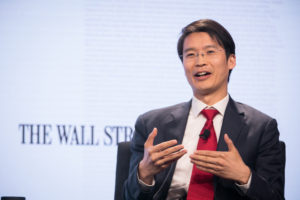 Provincial governments in Sichuan, Xinjiang, Inner Mongolia, and Yunnan have been cracking down on bitcoin mining, but it is not alone because of the usage of coal to generate cheap electricity, says strategic advisor Winston Wenyan Ma to Reuters.
Reuters:
The notice ordered state electricity companies in Sichuan to conduct inspections, make corrections and report their results by Friday. They are to immediately stop supplying electricity to crypto mining projects they have detected.

The authorities urged local governments in Sichuan to start combing for crypto mining projects and shut them down.

Other regional mining centres, including Xinjiang, Inner Mongolia and Yunnan, have also ordered crackdowns on Bitcoin mining.

Friday's notice appears to indicate that Beijing's displeasure with cryptocurrency mining extends beyond cases where it uses electricity generated by burning coal.

"Renewable power does not help," said adjunct professor Winston Ma of NYU School of Law.

"The four largest mining regions – Inner Mongolia, Xinjiang, Yunnan and Sichuan – have implemented similar crackdown measures, even though mining in the latter two are mostly based on hydropower, whereas the first two are on coal," he said.
Winston Wenyan Ma is a speaker at the China Speakers Bureau. Do you need him at your (online) meeting or conference? Do get in touch or fill in our speakers' request form.
Are you looking for more strategic experts at the China Speakers Bureau? Do check out this list.
Please follow and like us: