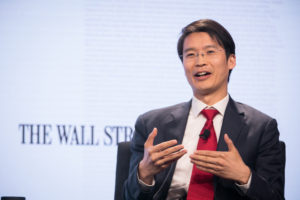 In the ongoing tech war between China and the US, China has been building up an advantage in spending vastly on the development of supercomputers, says innovation expert Winston Ma in IBTimes.
IBTimes:
While it is unclear how far China has advanced in its goal, Winston Ma, adjunct professor at NYU's Law School on sovereign wealth funds and author of "The Digital War – How China's Tech Power Shapes the Future of AI, Blockchain and Cyberspace," told IBT that the Chinese government has consistently increased R&D spending on supercomputers "in pursuit of major breakthroughs."

"In the new digital economy where the computing power fuels all activities like the oil of the past, supercomputer is at the frontier of U.S.-China tech rivalry, because to out-compete is to out-compute," Ma noted…

[Ma said] Beijing's supercomputing power will "significantly help China to develop AI/machine learning capabilities." With AI's ability to learn from large datasets paired with massive computer power, Beijing may find it easier to tackle some of its most difficult economic, scientific and military challenges.
Winston Ma is a speaker at the China Speakers Bureau. Do you need him at your meeting or conference? Do get in touch or fill in our speakers' request form.
Are you looking for more innovation experts at the China Speakers Bureau? Do check out this list.
Please follow and like us: