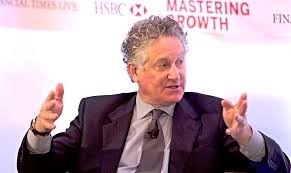 After being derailed by the coronavirus crisis, the trade war seemed to have been lower on the political agenda for a while. But that was only short-lived. Making sense out of what the world's first and second-largest economies will do will only be slightly easier. A few speakers at our office might be able to help you out.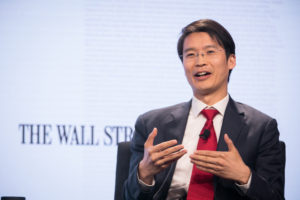 Winston Ma is one of a small number of native Chinese who have worked as investment professionals and practicing capital markets attorneys in both the United States and China. Most recently for 10 years, he was Managing Director and Head of North America Office for China Investment Corporation (CIC), China's sovereign wealth fund.
At CIC's inception in 2007, he was among the first group of overseas hires by CIC, where he was a founding member of both CIC's Private Equity Department and later the Special Investment Department for direct investing (Head of CIC North America office 2014-2015). He had leadership roles in global investments involving financial services, technology (TMT), energy, and natural resources sectors, including the setup of West Summit (Huashan) Capital, a cross-border growth capital fund in Silicon Valley, which was CIC's first overseas tech investment.
He wrote books and speaks on the following subjects:
The Digital War: How China's Tech Power Shapes the Future of AI, Blockchain and Cyberspace
The Hunt for Unicorns: How Sovereign Funds Are Reshaping Investment in the Digital Economy
China's Mobile Economy: Opportunities in the Largest and Fastest Information Consumption Boom
and additionally: China's sovereign funds, China's digital Belt and Road Initiative, big data and asset management, data regulation, privacy, blockchain, and digital currencies.
Ian Johnson is a senior fellow at the Council of Foreign Relations (CFR), lives and works in New York, after two decades of working from China.
He covered the corona crisis from Beijing, London, and Singapore. In his opinion piece at the New York Times, he blamed the West for ignoring the urgent alarm signals from China. In October 2020 he explained in the New York Review of Books how authoritarianism was not the key reason why China did beat the coronavirus.
Awarded with a Pulitzer prize, Ian Johnson worked for twelve years for the Wall Street Journal as a feature writer and bureau chief. He is now a regular contributor to the New York Times, the New York Review of Books, the New Yorker, and National Geographic.
He has been coming to and living in China since 1984, longer than almost any other foreign journalist. He can cover a wide range of subjects including China's economic prospects, foreign relations, elite politics, migration. He is fluent in English, Chinese, and German.
Early 2017 he published The Souls of China: The Return of Religion After Mao
Howard French has called Africa, the Americas, Japan, and China as his home, and got the best out of it. As a professional photographer, he had a very keen eye for those details that matter. As a correspondent for the New York Times, he was not only an alert observer of the society he was in but was able to compare and connect between those worlds, much to the benefit of his audience.
In the summer of 2008, he left Shanghai for a position as an associate professor at the Columbia University Graduate School of Journalism, where he began teaching in September 2008.
He published Everything Under the Heavens: How the Past Helps Shape China's Push for Global Power after his already very successful book on Sino-African relations China's Second Continent: How a Million Migrants Are Building a New Empire in Africa and is one of the most quoted experts on China´s international relations.
You can read some of his recent stories here.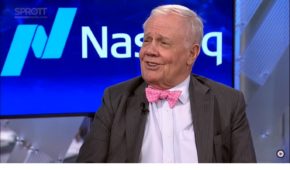 Jim Rogers is the Chairman of Rogers Holdings and Beeland Interests, In and Co-founder of the Quantum Fund
Two decades ago Jim Rogers moved to Singapore as he emerges as a major bull on Asia. Since then he stuck to his guns as a successful investor, made sure his daughters were fluent in Mandarin and became a leading voice on investments in China, Asia and elsewhere.
Now he is predicting a bear market, the worst we have ever seen. Most recently he published Street Smarts: Adventures on the Road and in the Markets
Recently he sold his US shares for Chinese equity. One of the main assets of China, Rogers says, is the One-Belt, One-Road program.
Are you looking for more recent stories by Jim Rogers? Do check out this list.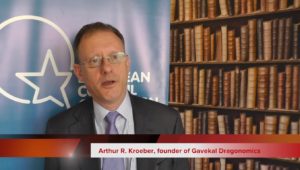 Arthur Kroeber is managing director and Head of Research, GaveKal Dragonomics, Senior Fellow, Foreign Policy, Brookings-Tsinghua Center
Arthur Kroeber is a respected writer and commentator on the Chinese economy and Chinese companies. He has been the managing director and head of research at Dragonomics since 2002.
In 2016 he published his much-quoted book China's Economy: What Everyone Needs to Know®.
You can read his recent articles here.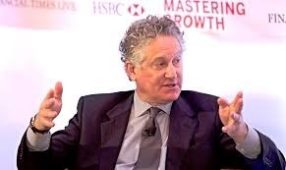 Harry Broadman is a private equity Investor; PwC Emerging Markets Investment Leader; Chief of Staff, U.S. President's Council of Economic Advisors; World Bank Official; Harvard Faculty; Author, Africa's Silk Road: China and India's New Economic Frontier
A globally recognized authority on China's enterprise and banking reforms; 40+ years as a senior business executive and board director throughout the emerging markets; Pioneering thought-leader on global business growth strategy, risk and innovation.
Trump needs allies to challenge China on trade – Harry Broadman in Forbes.
You can read some of his recent articles here.
Mark Schaub is a partner at King&Wood and Mallesons, the largest law firm in China and Australia combined.
In 2018 he became a partner of KWM London.
"In China, nothing is impossible … nothing is easy."
Mark Schaub is a prolific speaker who wastes no time in avoiding the real challenges in doing business in China.
As a lawyer he had extensive experience in negotiating deals, firing people and otherwise dealing with the ignorance of companies entering the Chinese business minefield.
You can read more articles by Mark Schaub here.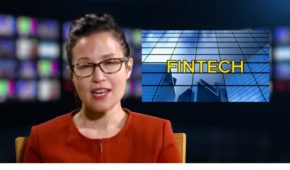 Sara Hsu is an expert on China's urbanization, finance, and shadow banking
She joined in 2019 SupChina, the leading podcast on China, as a columnist on financial technology.
Sara Hsu travels from Knoxville, Tennessee.
You can read some of her recent articles here.
Paul Gillis is a professor of practice and co-director of the IMBA program at the Guanghua School of Management at Peking University, CPA.
Paul Gillis is a renowned and outspoken analyst of accounting practices of foreign firms in China. As a retired partner at PWC (1976-2004) he teaches accounting, auditing, and finance at the Guanghua School of Management at Peking University since 2007. He has lectured at the Communist Party School and regularly speaks to investor and corporate groups.
He published in 2014 his book The Big Four and the Development of the Accounting Profession in China (Studies in the Development of Accounting Thought, based on his Ph.D.
You can read Paul Gillis´ recent comments here.
At his weblog, he dived into the question whether services and the Big Four accounting firms would run a risk in case of a trade war.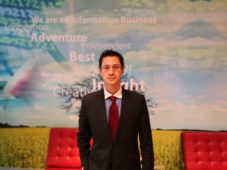 Shaun Rein, managing director of the China Market Research Group (CMR) Shaun Rein is one of the world's recognized thought leaders on strategy consulting in China.
At the end of 2017, he published The War for China's Wallet: Profiting from the New World Order, his third book after two earlier bestsellers.
His first book The End of Cheap China, Economic and Cultural Trends That Will Disrupt the World published in 2012, solidified his reputation of challenging established classic ways to frame China.
In 2014 he published his second book The End of Copycat China: The Rise of Creativity, Innovation, and Individualism in Asia. In that book, he explains how China from a copy-and-paste culture is now developing into one of the world´s leading innovators. He is a regular commentator on Bloomberg TV, The Wall Street Journal, and other mainstream media.
The Boao forum: a stepping stone in China's global policies – Shaun Rein
You can read about Shaun Rein´s recent activities here.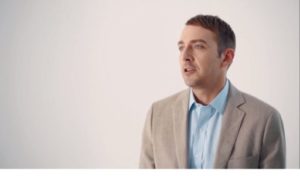 Ben Cavender is a Director of The China Market Research Group (CMR), which he joined in 2006.  His work at CMR focuses on consumer behavior analysis, market analysis, due diligence, retail strategy, brand positioning, and growth strategies in the China market.
His role at CMR includes oversight of projects for Fortune 500 companies, SMEs, and domestic Chinese companies in the e-commerce, entertainment, fashion & apparel, food & beverage, hospitality, luxury goods, and TMT sectors seeking to expand their presence in China and abroad as well as for institutional investors and their portfolio companies.
He is a frequent speaker internationally and in China on a variety of topics related to business in China including innovation and future planning, economic and government policy, consumer trends and retail trends
You can read some of his recent articles here.
At Reuters, he commented on the possibility of a backlash at US companies in China.