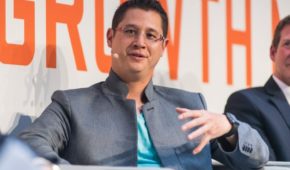 China has become a politicized society, and countries and businesses can only ignore politics at their own peril. That is one of the key messages of political analyst Shaun Rein's book The War for China's Wallet: Profiting from the New World Order, and at the China Economic Review, he explains how that – in his view – works.
The China Economic Review:
Q: The overriding message of The War for China's Wallet is that brands need to have a real understanding of Chinese politics to succeed in today's China. Why is that?

A: China's market has always been big for multinationals. But a lot of brands haven't thought about the political risk implications of doing business in China, and that's why I wrote the book. What we've seen in the last three to five years is that the Chinese government is using economic carrots and sticks to punish and rewards countries, and increasingly companies. For instance, in the last month you've seen how Marriott called Taiwan a separate country [on its website], and what did China's government do? They handed out punishment, with a massive hammer. They blocked all of Marriot's websites in China for one week. That's a massive amount of loss of revenue.

So, the thrust of the book is: China is increasingly using economic punishments and rewards, and how do companies adjust to that? Do you kiss ass, like Cambodia has done? Do you go completely against China, like India has done? Or do you go somewhere in the middle, somewhere I like to call the 'warm partner' category? That's countries like Canada, the UK and France. Those countries will be nice to China, but they'll also stand up to it, and that's probably where you want to be.

Q: How can companies avoid being caught up in a political furore in China?

A: It's not easy, frankly. Your employees, from the top to the bottom, now have to become political, almost State Department-like analysts. You can't just rely on PR people to deflect anger. You have to start at the very beginning, understanding that China wants to be a superpower—you have to listen to what it wants or be punished.

It's not an easy thing, because if you take the example of Cambridge University Press from the UK, they bowed down to China and blocked a lot of articles and books on their websites at the government's request. But then the backlash came in the West, with people saying that CUP was censoring its content. So, you kind of have to play that middle line. You have to weigh money vs. morality.

Some companies, like Apple, are shameless. Tim Cook stands up at the World Internet Conference in Wuzhen and says that China has a flowering internet ecosystem, and doesn't even mention censorship. That's mealy-mouthed and pathetic. But he does that because Apple makes so much money in China and they have their entire supply chain here.

If multinationals are going to hedge, you can't invest too much in China. You can't have your entire growth strategy in China only. You can't have your sales and your production in China. And this is bad, this is killing me because I'm a China consultant who doesn't have operations elsewhere, but that's what you need to do.
Much more at the China Economic Review.
Shaun Rein is a speaker at the China Speakers Bureau. Do you need him at your meeting or conference? Do get in touch or fill in our speakers' request form.
Are you looking for more political experts at the China Speakers Bureau? Do check out this list.
Shaun Rein at the Hong Kon Foreign Correspondents' Club in December 2017

Please follow and like us: