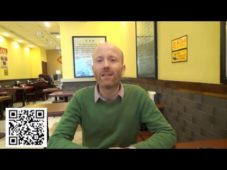 Tencent's WeChat announced a record number of monthly users over Springfestival passing one million. But WeChat expert Matthew Brennan expects that growth in numbers reached its top, and WeChat will be adding more functionality to expand its business, he tells CNNMoney.
CNNMoney:
WeChat's number of monthly active users popped above the milestone during the Lunar New Year holiday in February, its parent company, Tencent, said this week.

It's an impressive number, but it's still well short of Facebook's 2.1 billion monthly users or WhatsApp, which has more than 1.5 billion.

Catching up with those totals will be tough. WeChat is the dominant messaging platform in China but has struggled to win over large numbers of users outside its home market.

"The growth on WeChat has been slowing down consistently for the last two years," said Matthew Brennan, founder of ChinaChannel, a WeChat-focused research firm.

"It's really topped out, I feel," he said. "It's not going to go much further."…

But user growth hasn't been a priority for WeChat for some time, according to Brennan.

Instead, Tencent is focused on pushing users to turn to the app for more and more activities, such as gaming, entertainment and payments.

By getting people to spend more time and money on those services, WeChat has a lot of "untapped potential" for bringing in greater revenue, according to Brennan.

"It's not about new users anymore," he said.
Matthew Brennan is a speaker at the China Speakers Bureau. Do you need him at your meeting or conference? Do get in touch or fill in our speakers' request form.
Are you looking for more experts on China's digital transformation at the China Speakers Bureau? Do check out this list.
Please follow and like us: