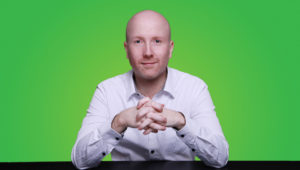 Tencent's social platform WeChat is so huge, nobody can avoid the giant in China, says WeChat expert Matthew Brennan to Sixth Tone. Even Alibaba's Jack Ma, Tencent's largest competitor, has to use the platform.
6The Tone:
Matthew Brennan — co-founder of consultancy China Channel, which provides insight into WeChat for foreign firms — agrees that WeChat is "pretty much unavoidable" for anyone who wants to function normally in Chinese society. He cites the case of Alibaba founder Jack Ma, who famously announced in 2013 that he would be quitting WeChat and launching the company's own messaging app. The app turned out to be a total failure, and Ma ended up reluctantly admitting in a livestreamed interview last year that he was back to using his competitor. "Even if you hate it as much as Jack Ma does, you have to use WeChat," Brennan tells Sixth Tone.
Matthew Brennan is a speaker at the China Speakers Bureau. Do you need him at your meeting or conference? Do get in touch or fill in our speakers' request form.
Are you looking for another e-commerce expert at the China Speakers Bureau? Do check out this list.
Please follow and like us: