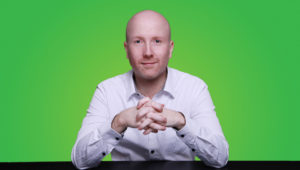 Tencent's QQ has been the granddaddy of the Chinese internet and seemed on the way out, but is making a comeback, says Tencent expert Matthew Brennan at the South China Morning Post. With a slew of new features, QQ has become attractive for the younger internet users.
The South China Morning Post:
Daily active users of QQ Kandian, the algorithm-driven entertainment news feed within QQ, surpassed 80 million in the first quarter of 2018, according to a first-time release of data from Tencent. And 70 per cent of those users belong to the generation born after 1990. Kandian targets the entertainment-oriented information needs of young users by aggregating rich content related to anime, comics and games, pop stars, extreme sports, fashion, beauty and technology.

"The success of Kandian does not necessarily get QQ users going up, but the time spent on QQ has increased," said Matthew Brennan, who tracks Tencent at China Channel, a Shenzhen-based marketing agency.

Integrating engaging entertainment content into its social platforms is a key focus for Tencent…

Aside individual products, QQ has also introduced a series of features such as facial beautifying tools, painting-styled photos, animated video stickers, face swap effects and video chat filters designed to make interaction and communication on its social platform more fun and entertaining. For example, QQ users can create video GIFs of themselves, decorate the GIFs with animated stickers and share them with friends.

"If you use QQ mobile messenger, it feels very colourful and lively … and I think that's the right strategy," said China Channel's Brennan. "Live-streaming, e-sports and short-videos … whatever is popular among young people you can find in QQ."

But it's not just the colourful features that appeal to young people – it's that sense of using something their elders don't. What's childish for mature internet users can be cool for teenagers.
More at the South China Morning Post.
Matthew Brennan is a speaker at the China Speakers Bureau. Do you need him at your meeting or conference? Do get in touch or fill in our speakers' request form.
Are you looking for more internet experts at the China Speakers Bureau? Do check out this list.
Please follow and like us: