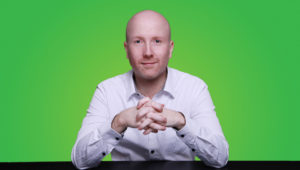 Tencent watcher Matthew Brennan has an in-depth look at how the recent reorganization of the internet giant reflects on the internet in China, especially how the company that became big through WeChat and B2C moves towards a more industrial approach, he writes on his weblog at China Channel.
Matthew Brennan:
"From the management side, the biggest challenge we face is internal organization. Right now Tencent needs to get better at doing B2B." – PonyMa, Tencent Annual Internal Staff Meeting 2017 Dec 15th.

This quote is from the annual Tencent internal staff meeting last year, it shows the higher management have been aware for a considerable time that change in organizational structure and strategic focus were necessary. Pony Ma when he has given public talks over the past year, they have mostly been focusing on the areas of B2B business most often mentioned would be Tencent's smart retail solutions.

It seems that higher management has decided that the development of Tencent's B2B solutions will decide the future potential of the company. B2C business has peaked as the number of mobile internet users has passed its rapid growth stage. User growth for most major internet companies has declined considerably.

Yet when doing B2B internet business in China, Tencent will undoubtably find themselves competing with their arch rival Alibaba and this competition will be tough. Alibaba unlike Tencent has B2B in their blood. From the early days their company started out with the incredibly tough job of making sales of their internet services to factory owners who'd never heard of the web before. Persuading them of the merits for this new way of gaining clients without meeting them in person.

"Many people said we only have 'B2C' in our DNA. B2B is not in our blood. I don't believe that. I think that every evolutionary successful species holds characteristics that weren't there at the beginning but were evolved over time."- Martin Lau, Tencent Internal Staff Meeting 2017.

Tencent's traditional strength throughout it's 20 years of existence has always been in B2C. They have a proven understanding of how to monetize large user bases. They have access to the deep social graph of Chinese internet users and they are consistently able to produce products that Chinese consumers love to use.

Apart from investment income, Tencent's main profit model today is to accumulate new users, cultivate their usage habits over time, and make profits eventually through games, user fees, and advertising. This monetization could be said to be a long and indirect process. By contrast, the revenue earned from B2B businesses appears to be more direct and the clients are often stickier. Once the relationship is established, transactions will continue, and the income is more stable than B2C.
Much more at the China Channel.
Matthew Brennan is a speaker at the China Speakers Bureau. Do you need him at your meeting or conference? Do get in touch or fill in our speakers' request form.
Are you looking for more experts on China's internet? Do check out this list.
Please follow and like us: