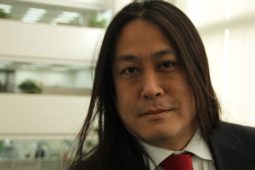 Google's effort to enter China's censored search market has failed a second time, first in China itself, now because of opposition in the US and Google staff. Former communication director Kaiser Kuo at China's leading search engine Baidu looks back at how the internet company failed at its first move back in 2006, for the MIT Technology Review.
The MIT Technology Review:
Central to that decision by Google leadership was a bet that by serving the market—even with a censored product—they could broaden the horizons of Chinese users and nudge the Chinese internet toward greater openness.

At first, (in 2006) Google appeared to be succeeding in that mission. When Chinese users searched for censored content on google.cn, they saw a notice that some results had been removed. That public acknowledgment of internet censorship was a first among Chinese search engines, and it wasn't popular with regulators.

"The Chinese government hated it," says Kaiser Kuo, former head of international communications for Baidu. "They compared it to coming to my house for dinner and saying, 'I will agree to eat the food, but I don't like it.'" Google hadn't asked the government for permission before implementing the notice but wasn't ordered to remove it. The company's global prestige and technical expertise gave it leverage. China might be a promising market, but it was still dependent on Silicon Valley for talent, funding, and knowledge. Google wanted to be in China, the thinking went, but China needed Google…

The Google announcement shoved cyberattacks and censorship into the spotlight. The world's top internet company and the government of the most populous country were now engaged in a public showdown.

"[Chinese officials] were really on their back foot, and it looked like they might cave and make some kind of accommodation," says Kuo. "All of these people who apparently did not give much of a damn about internet censorship before were really angry about it. The whole internet was abuzz with this."

But officials refused to cede ground. "China welcomes international Internet businesses developing services in China according to the law," a foreign ministry spokeswoman told Reuters at the time. Government control of information was—and remains—central to Chinese Communist Party doctrine. Six months earlier, following riots in Xinjiang, the government had blocked Facebook, Twitter, and Google's YouTube in one fell swoop, fortifying the "Great Firewall." The government was making a bet: China and its technology sector did not need Google search to succeed.
More at the MIT Technology Review.
Kaiser Kuo is a speaker at the China Speakers Bureau. Do you need him at your meeting or conference? Do get in touch or fill in our speakers' request form.
Are you looking for more internet experts at the China Speakers Bureau? Do check out this list.
Please follow and like us: