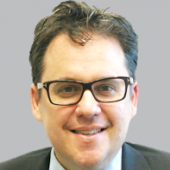 China banned in September 2017 ICOs (Initial Coins Offerings) after some high-profile cases of fraud but certainly not block all blockchain activities. Lawyer Mark Schaub looks at the China Law Insight at how the government tries to regulate blockchain, one year after the initial ICO ban.
Mark Schaub:
The dilemma for government was clear. On the one hand blockchain is a revolutionary technology that will have a major impact on the global economy. On the other hand, regulation is critically important in order to protect consumers and investors. Over regulate and you may miss the boost to your economy that blockchain will deliver; fail to regulate and there will be major fall out from consumers and investors alike.

Malta was the first jurisdiction to provide direct guidance as to the requirements for offering an ICO in early 2018. This guidance was followed up by a Virtual Financial Assets Act that was issued at the end of last year. These regulations provided certainty to both issuers and consumers in terms of what was expected in a coin/token offering. Since Malta, a number of other jurisdictions including Singapore, Hong Kong and Switzerland have released regulations or guidance on crypto-related projects.

The utility tokens issued in an ICO do not easily fit within established asset classes. For this reason, ICOs were seen as an unregulated area of law. The utility token was not quite a security and more of a digital asset which may have certain rights. Further the utility token may have specific rights; unclearly defined rights or in many cases no rights attached. For this reason, traditional regulations do not neatly apply. In response, and indicative of the conservative approach of many, larger countries, the SEC in the United States of America determined that regardless of whether a token is labeled as a utility or not it could (and likely would) be classified as a security and be required to comply with US securities regulations.

The importance of blockchain and cryptocurrencies means that governments faced with the dilemma of being hands off, regulating or prohibiting such activities do need to take decisions. As expected the common ground will be regulation. Blockchain and cryptocurrencies are too big for governments to ignore or treat in a laissez-faire manner. Equally blockchain and crypto-currencies are too big to just prohibit. Governments will not wish to impede the development of these new technologies.

In our opinion reasonable regulation is healthy for a number of reasons. New regulations will provide legitimacy to the market. At its peak, the entire crypto market was still less than the market capitalization of the world's most valuable companies and now sits at around USD 120 billion – or how much Facebook lost in market capitalization in one day, after announcing 2018 Q2 earnings. Accordingly, although too big to ignore, cryptocurrencies' current importance can also be easily over estimated. A major factor holding back the growth of cryptocurrency is due to the lack of large financial institutions that can be actively involved due to the uncertainty in regulations and lack of risk mitigation tools. Regulation should enable cryptocurrencies to move beyond the scams of the past and evolve to help fund real world applications in sectors such as fintech, medical data, supply-chain management, etc.

The PRC government's move towards regulating rather than the outright ban of 4 September 2017 should be welcomed by the crypto-community and investors alike. The ideology that cryptocurrencies would be a completely free, decentralized and unregulated sector was never likely to survive interaction with government or investors. Regulations brings oversight, provides certainty and if done correctly should support the development of the sector.
More at the China Law Insight.
Mark Schaub is a speaker at the China Speakers Bureau. Do you need him at your meeting or conference? Do get in touch or fill in our speakers' request form.
Are you looking for more fintech experts at the China Speakers Bureau? Do check out this list.
Please follow and like us: