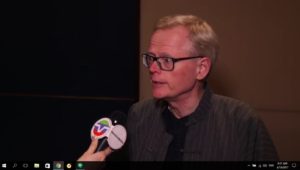 For the outside world, Xi Jinping looks like the effective authoritarian leader, killing effectively public debate in the country. But journalist Ian Johnson noted over the past few months an amazing growth of opposition inside the Party, he writes in the NY Review of Books.
Ian Johnson:
Something strange is happening in Xi Jinping's China. This is supposed to be the perfect dictatorship, the most sustained period of authoritarianism since the Cultural Revolution ended more than forty years ago, a period of such damning disappointment that all but the regime's most acquiescent apologists have become cynics or critics. And yet the past few months have also seen something potentially more interesting: the most serious critique of the system in more than a decade, led by people inside China who are choosing to speak out now, during the most sensitive season of the most sensitive year in decades.

The movement started quietly enough, with several brilliant essays written by a Chinese academic that drew an attack from his university bosses, which in turn stirred a backlash among Chinese public intellectuals. None of this means that the Communist Party is getting ready to loosen its icy grip over the country, but it is a remarkable series of events that is challenging what was supposed to be possible in Xi's China.

Although the party never ruled over a golden age of free speech in China, it was possible to argue that for a decade up until the late 2000s China was getting freer. The combination of economic reforms and proliferating new media appeared to be permitting citizens more personal autonomy and freedom of expression. That began to change slowly soon after Beijing hosted the 2008 Olympics. First came the detention of Liu Xiaobo for helping to organize "Charter 08," a document calling for modest constitutional reforms—a stand later recognized by the award of a Nobel Peace Prize. Then the overthrow of autocracies during the Arab Spring in 2011 fed into party neuroses about secret plots and uprisings, and this last decade has seen the end of meaningful public debate of almost any kind.
More in the NY Review of Books.
Ian Johnson is a speaker at the China Speakers Bureau. Do you need him at your meeting or conference? Do get in touch or fill in our speakers' request form.
Are you looking for more political experts on the China Speakers Bureau? Do check out this list.
Please follow and like us: