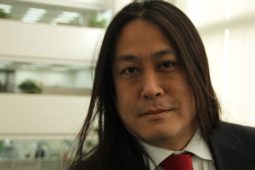 China might have most internet users of the world, but getting an email to them is often hard, as most communicate through domestic social networks like Tencent's WeChat. Email, unlike WeChat, did not offer tools to make money, explains China veteran Kaiser Kuo as one of the reasons for that difference, he tells to Abacusnews.
Abacusnews:
At the turn of the millennium, email in the West was no longer something exotic. It had become as much of a social expectation as having a telephone number. By the time email celebrated its 30th anniversary in 2001, nearly every office had an email address.

At the same time, less than 3% of China's population was using the internet. Many internet users at that time didn't even have home connections, instead flocking to internet cafes to get online.

"One factor was that from a very early time in the adoption of the internet in China (it) was dominated by very young people, many of whom were not working in white collar office environments," said Kaiser Kuo, former international communications director for Baidu and now editor-at-large of SupChina. "Their main attraction to the internet wasn't productivity; they were more focused on its social possibilities."…

There are now 802 million internet users in China, more than anywhere else in the world. In the process of all this growth, people have found reasons for eschewing email beyond just messaging.

Some have cited the inaccessibilty of email jargon with its CCs and BCCs, while others have pointed out that using email addresses in English is an additional barrier. On the business side, Kuo noted that there wasn't much incentive to invest resources developing email products since monetization paths weren't obvious at the time.

Ultimately, though, many resort to WeChat simply because it's fast and convenient, especially for working environments. You can send images, documents and conduct video conferences all in one app (among WeChat's many other features).
Kaiser Kuo is a speaker at the China Speakers Bureau. Do you need him at your meeting or conference? Do get in touch or fill in our speakers' request form.
Are you looking for more internet experts at the China Speakers Bureau? Do check out this list.
Please follow and like us: