Under President Xi Jinping, politics has become more dynamic than under his predecessor Hu Jintao. Anti-corruption, political reforms and increased infighting between different factions mark the news on an almost daily basis. And while everybody has an opinion, at the China Speakers Bureau we are happy to have a range of expert opinions on China´s political development. We have a selection here (but you can always ask for more).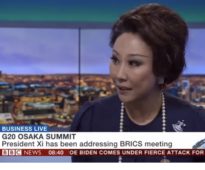 China has emerged as the second-largest economy in the world but has a hard time telling the world its story. Dr. Shirley Ze Yu is one of the very few exceptions in profiling herself as a solid China-voice, giving an alternative viewpoint on a mostly Western take on the developments of China and the world economy. Shirley Ze Yu is LSE scholar, fellow at Harvard Kennedy School and  former Chinese national television (CCTV) news anchor Shirley Ze Yu.
You can read her stories here.
Howard French has called Africa, the Americas, Japan and China as his home, and got the best out of it. As a professional photographer he had a very keen eye for those details that matter. As correspondent for the New York Times, he was not only an alert observer of the society he was in, but was able to compare and connect between those worlds, much to the benefit of his audience.
In the summer of 2008, he left Shanghai for a position as associate professor at the Columbia University Graduate School of Journalism, where he began teaching in September 2008.
He recently published Everything Under the Heavens: How the Past Helps Shape China's Push for Global Power after his already very successful book on Sino-African relations China's Second Continent: How a Million Migrants Are Building a New Empire in Africa and is one of the most quoted experts on China´s international relations.
You can read some of his recent stories here.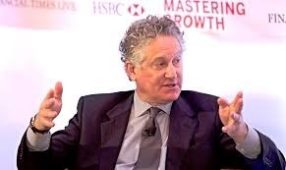 Harry Broadman is a private equity Investor; PwC Emerging Markets Investment Leader; Chief of Staff, U.S. President's Council of Economic Advisors; World Bank Official; Harvard Faculty; Author, Africa's Silk Road: China and India's New Economic Frontier
A globally recognized authority on China's enterprise and banking reforms; 40+ years as a senior business executive and board director throughout the emerging markets; Pioneering thought-leader on global business growth strategy, risk and innovation.
You can read some of his recent articles here.
Sara Hsu is based in the US, she is one of the more prolific writers on China´s financial troubles, and a solid analyst of its announced reforms.
Income inequality, shadow banking, the Renminbi trade: there are no financial subjects Sara does not address. Your ideal speaker for any financial conference with a link to China.
You can read a regularly updated list of her publications here.
Ian Johnson is a journalist, working and living in Beijing.
Awarded with a Pulitzer prize, Ian Johnson worked for twelve years for the Wall Street Journal as feature writer and bureau chief. He is now a regular contributor to the New York Times, the New York Review of Books, the New Yorker, and National Geographic.
He has been coming to and living in China from 1984, longer than almost any other foreign journalist. He can cover a wide range of subjects including China's economic prospects, foreign relations, elite politics, migration. He is fluent in English, Chinese and German.
At the end of 2017 he published his much praised book The Souls of China: The Return of Religion After Mao
You can see his first stories here.
Arthur Kroeber is former chief editor of the leading China Economic Quarterly. He is one of the leading bulls on China´s development and one of the first to dismantle the next China doomsday scenario. Arthur Kroeber is Managing Director and Head of Research, GaveKal Dragonomics, Senior Fellow, Foreign Policy, Brookings-Tsinghua Center.
His recent book China's Economy: What Everyone Needs to Know® has fast developed into a much-read bestseller on China.
You can read his recent articles here.
Tom Manning is lecturer at the University of Chicago Law School, former CEO of companies in China, Asia, Europe and the United States.
Tom Manning is a Fortune 500 board director, a corporate adviser on China- related issues, and an educator who previously served as the CEO of companies in Asia, Europe and the United States.
Based in Hong Kong for 17 years, he served as the CEO of Cerberus Asia, Indachin Limited, Capgemini Asia, and Ernst & Young Global Consulting Asia, and as a partner with Bain & Company. While with Capgemini, he managed the firm's Global Strategy & Technology business from Paris.
Earlier in his career, he was with McKinsey & Company, CSC Index, and Buddy Systems in the United States.
He is currently on the adjunct faculty of The University of Chicago Law School, where he teaches courses on corporate governance in China, private equity in Asia, U.S.-China relations, and innovative solutions in business, law, and society. He also serves as an independent board director of three publicly-listed companies: Dun & Bradstreet, the leading global provider of corporate information (NYSE), where he is also Lead Director; CommScope, a leading telecommunications technology company (Nasdaq); and, Clear Media, China's largest outdoor media management company (HKSE).
Shaun Rein, managing director of the China Market Research Group (CMR)
Shaun Rein published in 2018 his already much-quoted third bestseller The War for China's Wallet: Profiting from the New World Order.
He is one of the world's recognized thought leaders on strategy consulting in China. His book The End of Cheap China, Revised and Updated: Economic and Cultural Trends That Will Disrupt the World, published in 2012, solidified his reputation for challenging established classic ways to frame China.
He is a regular commentator on Bloomberg TV, The Wall Street Journal, and other mainstream media.
At the end of  2014, he published his latest book The End of Copycat China: The Rise of Creativity, Innovation, and Individualism in Asia. In that book, he explains how China from a copy-and-paste culture is now developing into one of the world´s leading innovators.
You can read about Shaun Rein´s recent activities here.
Victor Shih combines political and financial sciences as a assistant professor political science at UC San Diego. Victor Shih was the first to explore China´s enormous debts, a huge financial burden, dragging down its economic development. In his book Factions and Finance in China: Elite Conflict and Inflation he analyzed the political and financial interactions of different political factions in China´s political elite.
You can read some recent articles here.
Zhang Lijia is a factory worker turned author. From assembling rockets in Nanjing, she turned herself into a social commentator based in Beijing.
Her autobiography "Socialism Is Great!": A Worker's Memoir of the New China has been the basis of her current work on China´s fast changing society and especially the position on women.
She is currently working on new books on prostitution in China.
You can read some of Zhang Lijia´s stories here.
Please follow and like us: