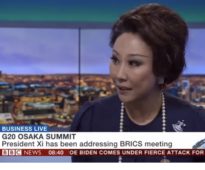 One of the major global initiatives by China was the massive Belt and Road Initiative (BRI),  reviving the old silk roads. In May 2017 a major international conference showed what our experts were already expecting: now all roads lead to China. Even countries who suffered from difficult relations with China, including both Koreas, appeared in Beijing.
Larger than the former Marshall Plan after the Second World War, the Belt&Road initiative is going to redefine global trade.
The estimations on how much money will be involved in this project vary a lot: between US$4 trillion and US$8 trillion according to Wikipedia.
The in 2016 established  Beijing-based Asian Infrastructure Investment Bank (AIIB) works as the financial arm of the Belt&Road Initiative but has a much broader membership.
Several of our speakers at the China Speakers Bureau can help to explore the potential of BRI, and its dangers: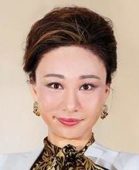 China has emerged as the second-largest economy in the world but has a hard time telling the world its story. Dr. Shirley Ze Yu is one of the very few exceptions in profiling herself as a solid China-voice, giving an alternative viewpoint on a mostly Western take on the developments of China and the world economy. Shirley Ze Yu is LSE scholar, fellow at Harvard Kennedy School and  former Chinese national television (CCTV) news anchor Shirley Ze Yu.
The Belt&Road Initiative is one of her key speaking subjects.
You can read her stories here.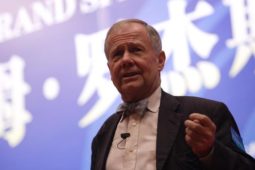 Jim Rogers is the Chairman of Rogers Holdings and Beeland Interests, In and Co-founder of the Quantum Fund
Two decades ago Jim Rogers moved to Singapore as he emerges as a major bull on Asia. Since then he stuck to his guns as a successful investor, made sure his daughters were fluent in Mandarin and became a leading voice on investments in China, Asia and elsewhere.
Now he is predicting a bear market, the worst we have ever seen. Most recently he published Street Smarts: Adventures on the Road and in the Markets
Recently he sold his US shares for Chinese equity. One of the main assets of China, Rogers says, is the One-Belt, One-Road program.
Are you looking for more recent stories by Jim Rogers? Do check out this list.
Are you interested in having Jim Rogers as a speaker? Do get in touch.
Mention the name Rupert Hoogewerf in China and its likely to be met with a blank expression. But say the word "Hurun", and it's an altogether different story. For the last ten years, Hurun, or as he's known in his native England, Rupert Hoogewerf, has been responsible for compiling China's annual rich list – the Hurun Report.
Back in 1999, whilst asking young Chinese university graduates about their role models, Shanghai-based accountant Rupert began to notice a pattern. Time after time, the graduates would talk about making money, but when it came to naming the Chinese business leaders who inspired them, they would draw a blank. Struck by this, and curious to know who was leading the explosive growth of China's private sector, he teamed up with two Shanghai university students to compile the China Rich List.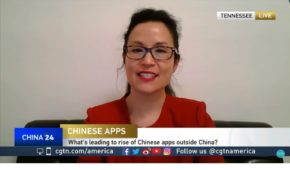 Sara Hsu is an expert on Chinese shadow banking and economic development.
She joined in 2019 SupChina, the leading podcast on China, as a columnist on financial technology.
Dr. Hsu has coauthored two books on shadow banking, Informal Finance in China: American and Chinese Perspectives (2009) and Chinese Shadow Financial System (2012; in Chinese), and has written a book on Chinese development  entitled Lessons in Sustainable Development for China and Taiwan.  Dr. Hsu is an Assistant Professor of Economics at the State University of New York at New Paltz; her additional research includes work on Chinese urbanization, Asian economic development, and financial crises.
You can read some of her recent articles here.
Zhang Ying is a professor of Entrepreneurship and Innovation at Rotterdam School of Management, Erasmus University.
Zhang Ying can cover a wide range of China-related subjects, including Chinese economy and its transition, Chinese firms catching up in the world, Chinese entrepreneurship and digital transformation (fin-tech to fin-life).
She started early 2017 a partnership between Huawei and RSM on digital education.
In April 2017 Harvard Business School published a case study on Ant Financial, formerly known as Alipay, of the Alibaba Group with Zhang Ying as co-author.
You can read some of her recent stories here.
Victor Shih combines political and financial sciences as an assistant professor political science at UC San Diego. Victor Shih was the first to explore China´s enormous debts, a huge financial burden, dragging down its economic development. In his book Factions and Finance in China: Elite Conflict and Inflation he analyzed the political and financial interactions of different political factions in China´s political elite.
You can read some recent articles here.
Howard French has called Africa, the Americas, Japan and China as his home, and got the best out of it. As a professional photographer, he had a very keen eye for those details that matter. As a correspondent for the New York Times, he was not only an alert observer of the society he was in, but was able to compare and connect between those worlds, much to the benefit of his audience.
In the summer of 2008, he left Shanghai for a position as associate professor at the Columbia University Graduate School of Journalism, where he began teaching in September 2008.
He recently published Everything Under the Heavens: How the Past Helps Shape China's Push for Global Power
after his already very successful book on Sino-African relations China's Second Continent: How a Million Migrants Are Building a New Empire in Africa and is one of the most quoted experts on China´s international relations.
You can read some of his recent articles here.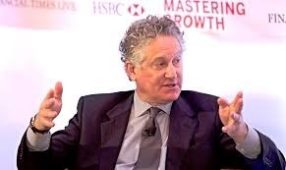 Harry Broadman is a private equity Investor; PwC Emerging Markets Investment Leader; Chief of Staff, U.S. President's Council of Economic Advisors; World Bank Official; Harvard Faculty; Author, Africa's Silk Road: China and India's New Economic Frontier
A globally recognized authority on China's enterprise and banking reforms; 40+ years as senior business executive and board director throughout the emerging markets; Pioneering thought-leader on global business growth strategy, risk and innovation.
You can read some of his recent articles here.
"In China, nothing is impossible … nothing is easy."
Mark Schaub is a prolific speaker who wastes no time in avoiding the real challenges in doing business in China.
As a lawyer he had extensive experience in negotiating deals, firing people and otherwise dealing with the ignorance of companies entering the Chinese business minefield.
You can find some of his recent articles here.
Shaun Rein is the Managing Director of the China Market Research Group (CMR), the world's leading strategic market intelligence firm focused on China. He is one of the world's recognized thought leaders on strategy
In December 2017 he published his third book on China, The War for China's Wallet: Profiting from the New World Order, setting strategies for making money doing business with China.
He published earlier The End of Copycat China: The Rise of Creativity, Innovation, and Individualism in Asia, setting the agenda for China´s economic developments.
Earlier he published the bestseller "The End of Cheap China: Economic and Cultural Trends that will Disrupt the World" published in March 2012 by John Wiley & Sons in the US.
Please follow and like us: