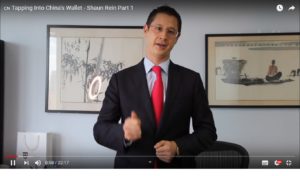 Multinationals knew they were up for a hard time in fighting local brands in China, but local brands all over Asia are becoming more successful, says business analyst Shaun Rein to Industry Week. Consumers are changing their preferences to local brands.
Industry Week:
Nestle SA is losing buzz to an Indonesian coffee brand famous for brewing civet-cat feces, and L'Oreal SA is losing face to a Chinese skincare brand favored by President Xi Jinping's wife.

Asia traditionally was considered easy money for Western multinationals, with beverage makers, cigarette brands and fast-food giants capitalizing on rising incomes and weak local competitors. A survey by China Market Research Group in 2011 showed 85% of Chinese consumers preferring foreign brands.

Those days are over. That preference dropped by half last year, and it goes beyond China: brands of Indian toothpaste, Vietnamese laundry detergent and Japanese flavored water are picking up market share with lower prices and by catering to local tastes.

Rising stars such as Indonesia's Luwak instant coffee and China's Pechoin moisturizers spell trouble for global titans at a time when Asia-Pacific's economic growth is projected to outpace the world's through 2019.

"Multinationals underestimated local competition," said Shaun Rein, managing director for China Market Research Group. "Local players have moved very fast on emerging trends that multinationals have missed, like healthy and e-commerce."
Shaun Rein is a speaker at the China Speakers Bureau. Do you need him at your meeting or conference? Do get in touch or fill in our speakers' request form.
Are you looking for more consumption experts at the China Speakers Bureau? Do check out this list.
Please follow and like us: