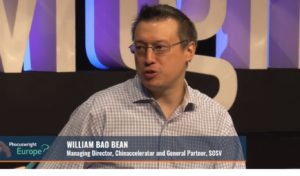 Getting customers in the China market was already expensive and the 2019 capital winter makes live for startups even harder, says William Bao Bean, managing director of the Shanghai-based SOSV. That might be bad news initially, but makes them more competitive in the longer run, he says according to Pymnts, quoting the Financial Times.
Pymnts:
A foreign investment law passed in March by Beijing leveled the competitive turf, although roughly 50 percent of the 20 priciest "new economy" startup busts in the past 20 years happened in 2019.

Startups are expected to lose money initially, but competition and knock-offs in China often trigger aggressive spending to gain market share. Customer acquisition expenses in the country are among the highest in the world. William Bao Bean, a partner at SOSV Investments in Shanghai, calculated that app downloads cost an estimated $10 to $100 each.
William Bao Bean is a speaker at the China Speakers Bureau. Do you need him at your meeting or conference? Do get in touch or fill in our speakers' request form.
Are you looking for more strategic experts at the China Speakers Bureau? Do check out this list.
Please follow and like us: