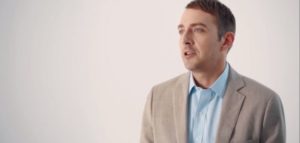 Content-providers have been trying to lower costs for the notorious censorship in China, for example by introducing more AI-driven tools. But the government is fearing too much unwanted content if falling through the cracks, asks for tougher censorship, adding dramatically to the costs, says business analyst Ben Cavender to MSN.
MSN:
In January, a government-appointed body released guidelines for short video platforms, requiring them to bulk up censorship and vet all content before it is posted. In November, the government released rules that ban online-video platform operators from using deep-learning to create fake news, an effort to address so-called deepfake technology and disinformation.

"The government feels that maybe too much unapproved content is sliding through the cracks" and is trying to address that, said Ben Cavender, Shanghai-based managing director at China Market Research Group.

For companies, it may mean rising costs to beef up its content-monitoring operations. "We should expect to see greater investment both in automated solutions as well as in content-management teams," Mr. Cavender said.

The government also has toughened its stance on how companies deal with data privacy. Earlier this week, it said some of the country's biggest tech companies—including Tencent Holdings Ltd. and Xiaomi Corp.—weren't sufficiently protecting user data.
Ben Cavender is a speaker at the China Speakers Bureau. Do you need him at your meeting or conference? Do get in touch or fill in our speakers' request form.
Are you looking for more experts to deal with your China risks? Do check out this list.
At the China Speakers Bureau we have started to explore WeChat Work as a social platform, next to Twitter, Facebook and LinkedIn. Are you interesting in following us on this journey? Check out our instructions here.
Please follow and like us: