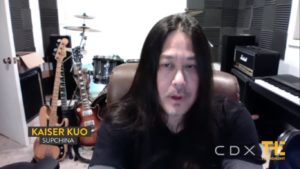 China watcher Kaiser Kuo discusses Western narratives on China's rise. Technology did not beat authoritarian regimes, he explains, just as other Western views on China were profoundly wrong. The Arab Spring uprising was the first sign technology did not bring repression down, but not the last one, he argues.
Kaiser Kuo is a speaker at the China Speakers Bureau. Do you need him at your (online) meeting or conference? Do get in touch or fill in our speakers' request form.
Are you looking for more strategic experts at the China Speakers Bureau? Do check out this list.
Please follow and like us: