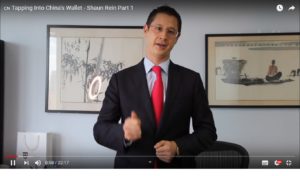 Jack Ma's Ant Group is heading for the largest IPO ever with a value of US$35,5 billion. Shanghai-based business analyst Shaun Rein explains how the Ant Group became the largest fintech company ever to AP.
AP:
Alipay and WeChat Pay have helped make Chinese society virtually cashless, at least in big cities, with consumers and merchants alike relying on digital payments using their phones.
"Think of Alipay as Visa, MasterCard, Citibank, Fidelity… all rolled up into one," said Shaun Rein, founder and managing director of China Market Research Group in Shanghai. "On the Alipay platform, you pay for things, you buy insurance, you buy wealth management. Your whole life revolves around Alipay."

Walk into a supermarket in China and one would be hard-pressed to find a customer digging around for loose change to pay for groceries. Instead, cashiers scan a QR code on a customer's smartphone to deduct money from their Alipay or WeChat Pay digital wallets. The transaction takes seconds.

In restaurants, groups of friends often split the bill by transferring money to each other using their digital wallets, similar to how the Venmo app is used in the U.S.
"Ant Group is so valuable because Alipay is used on a day to day basis by a billion people on all of their purchases," said Rein. "The scale of fintech in China dwarfs the regular financial transaction potential in the United States."
Shaun Rein is a speaker at the China Speakers Bureau. Do you need him at your meeting or conference? Do get in touch or fill in our speakers' request form.
Are you looking for more fintech experts at the China Speakers Bureau? Do check out this list.
Please follow and like us: