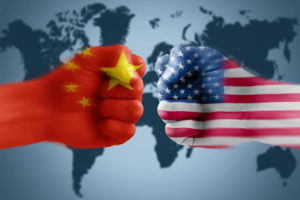 When US President Donald Trump lost last year the presidential elections from his contestant Joe Biden, some people expected the trade war between China and the US would end. At the China Speakers Bureau, we had set up a category of expert speakers on the trade war. For a short moment, we contemplated retiring that section but decided to wait and see how Joe Biden would behave.
Journalist Ian Johnson was the first in February to warn in the New York Times against the Bidens' line, continuing Trump's policies against China, in stead of shelving that approach. "Washington's plan appears to be to wait for the results of the comprehensive review of America's national security policy toward China that Mr. Biden announced in February. This caution is a mistake, Johnson wrote at the time.
Now it looks like the US following a strong opposition against China in its new policies, galvanizing the support of both Democrats and Republicans at the US Senate, writes Reuters. At the China Speakers Bureau, we will add soon news experts at our trade-war expect section.
Update: Another critical report on Biden's China approach.
Please follow and like us: